With Golf Putting Mat in the backyard,we are more likely to get exercise and relaxation.But some people wonder if there is really an improvement in technique when you practice on artificial greens like this. Many people think yes, but there's no denying that it will be different when you're playing outside. But if it's winter and you practice on the green in your own backyard, that still helps a lot. People who go out into their backyard can work on their golf, which changes their lives considerably, at least in the backyard.This golf putting has excellent drainage function with rubber base.Thus you don't need to worry it's not dry quickly after rain.It's duarable to use at your backyard,too.
Product Indroduction
The artificial Golf Putting Green is a small facility where you can enjoy your golf swing at any time, anywhere, regardless of the weather and climate, without having to leave home or sacrifice time with your family.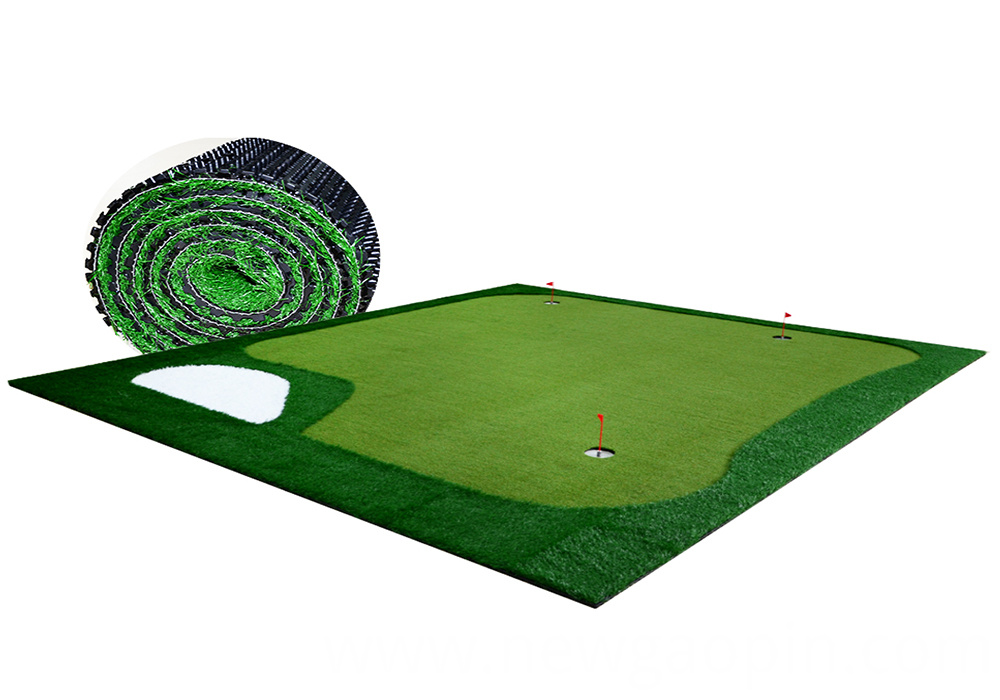 This putting green is resistant to stepping, wearing, durable and easy to maintenance.The product as photo is 3m x 3m x 36mm.It can be customized in different size and pattern according to your needs.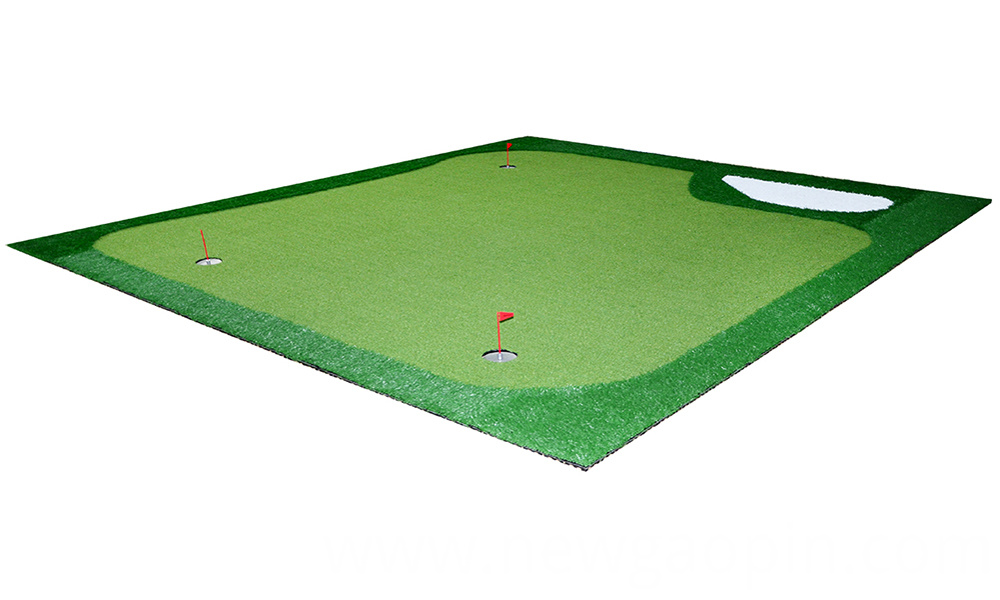 The Artificial Grass is Non-depigmentation and low maintenance cost.
Long grass 40mm is for chipping and professional short grass 10mm for putting.The white grass simulates sand pond,which makes the putting green more relistical.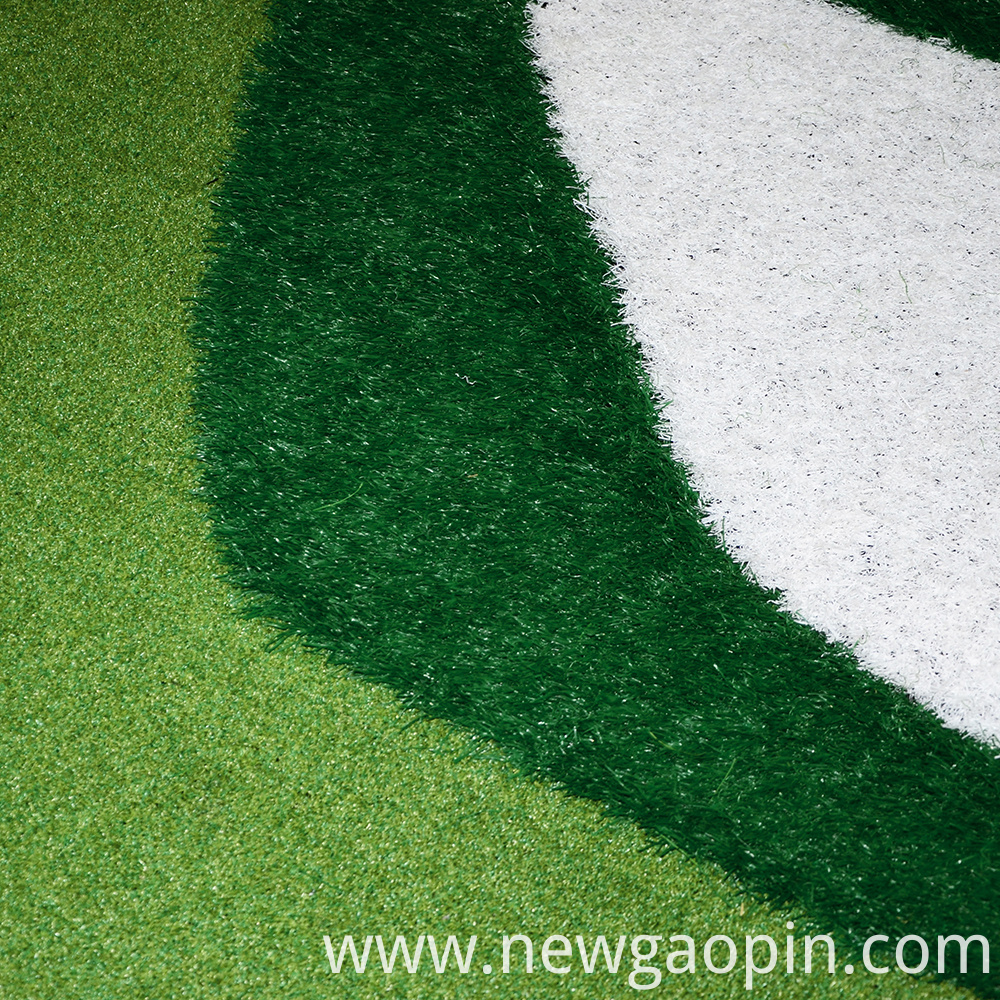 As it's with rubber base,it has excellent drainage fuctionthe.Besides,it is flat,anti-skiding and safe to use.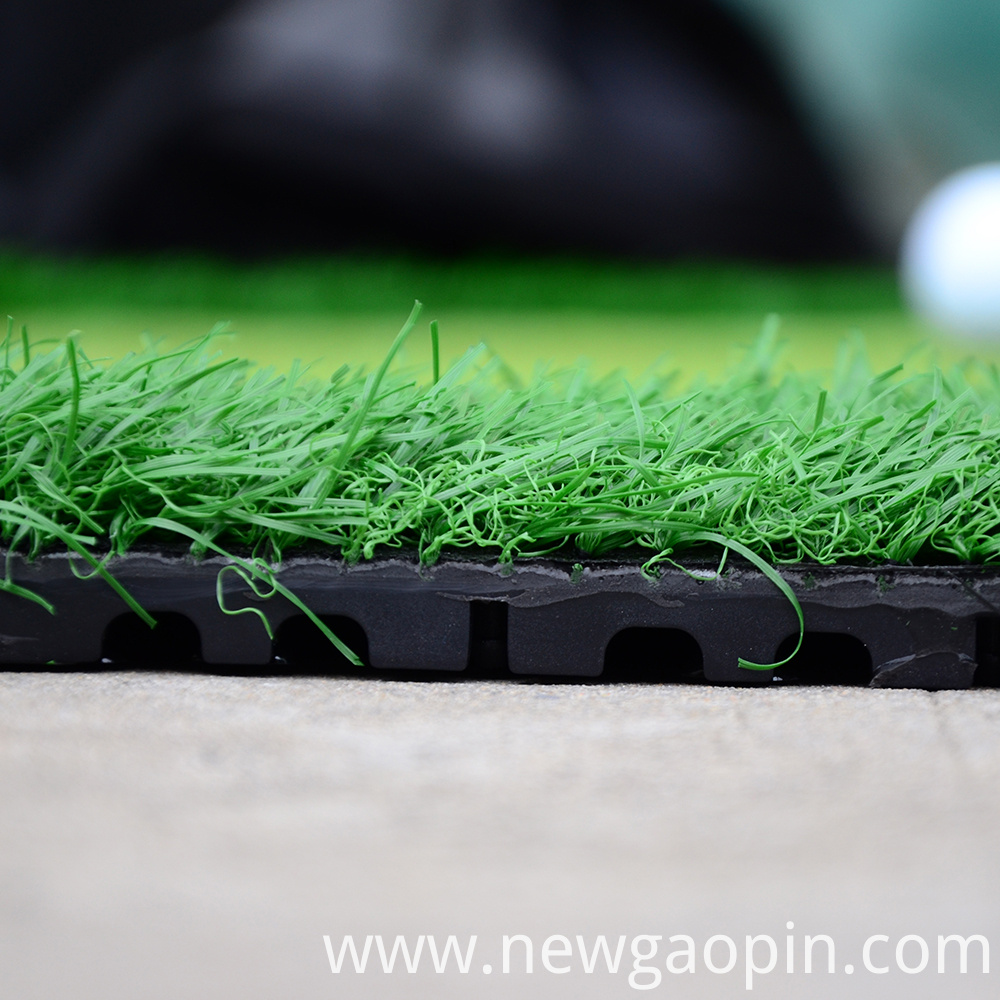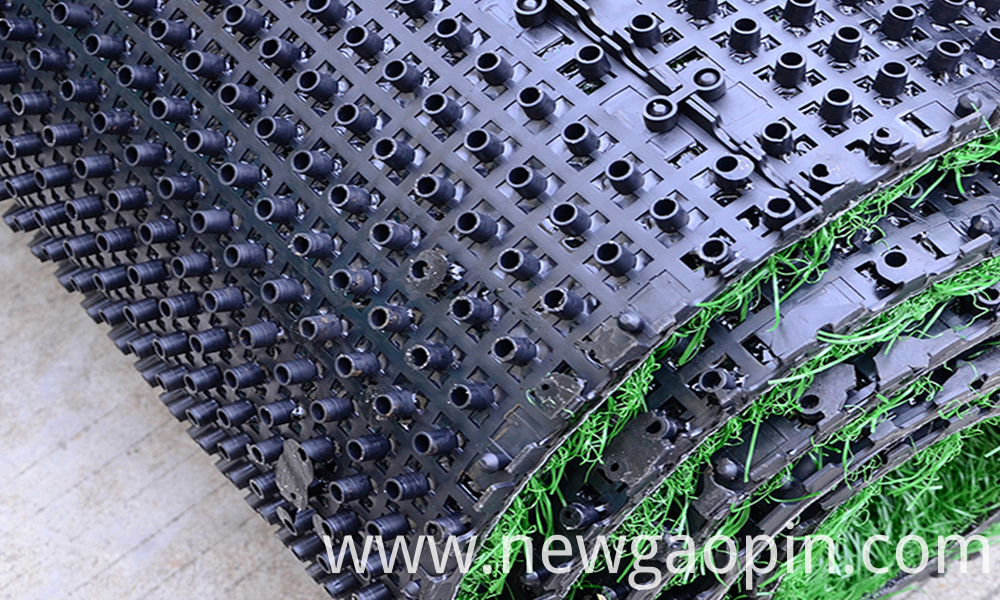 Product Accessories
Stainless steel double-layer hole cup: showing grade, crisp sound when hitting the ball, just like playing on the court.
Red flags: target flag,make the golf putting enjoyable.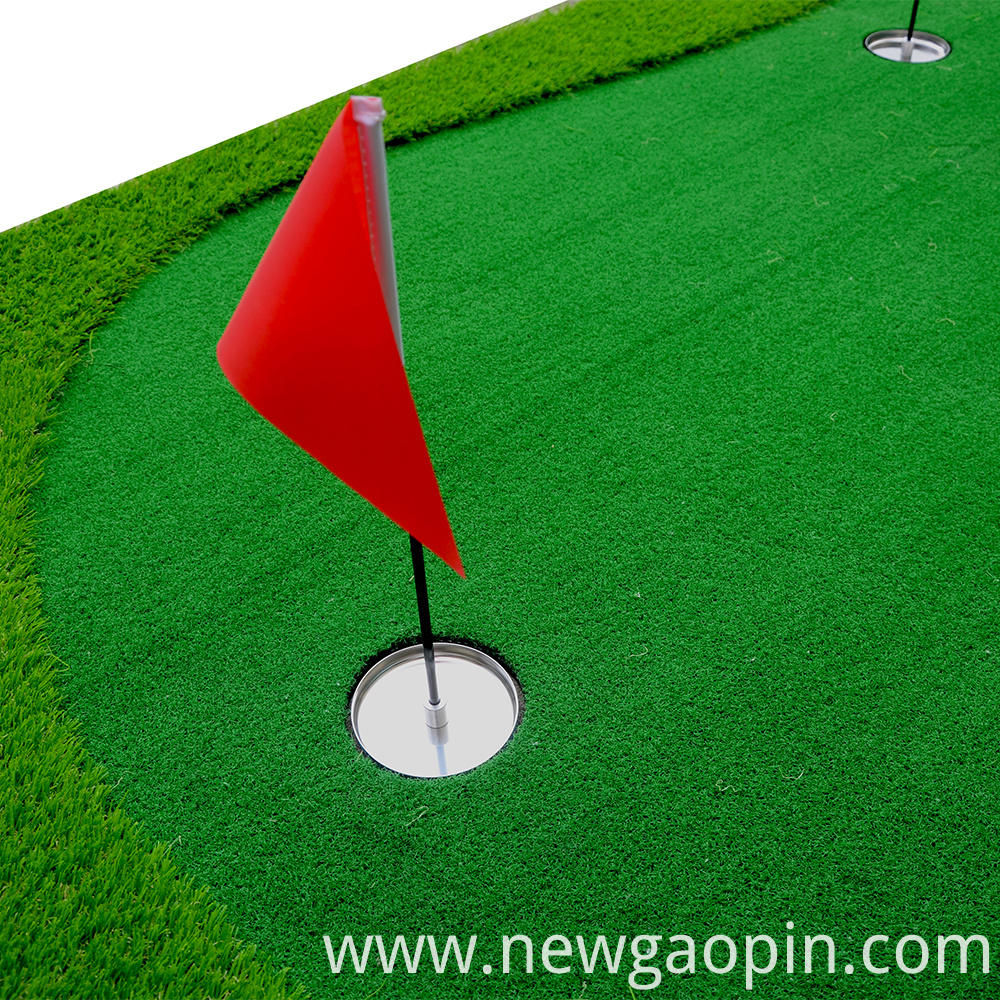 Custom logo is available.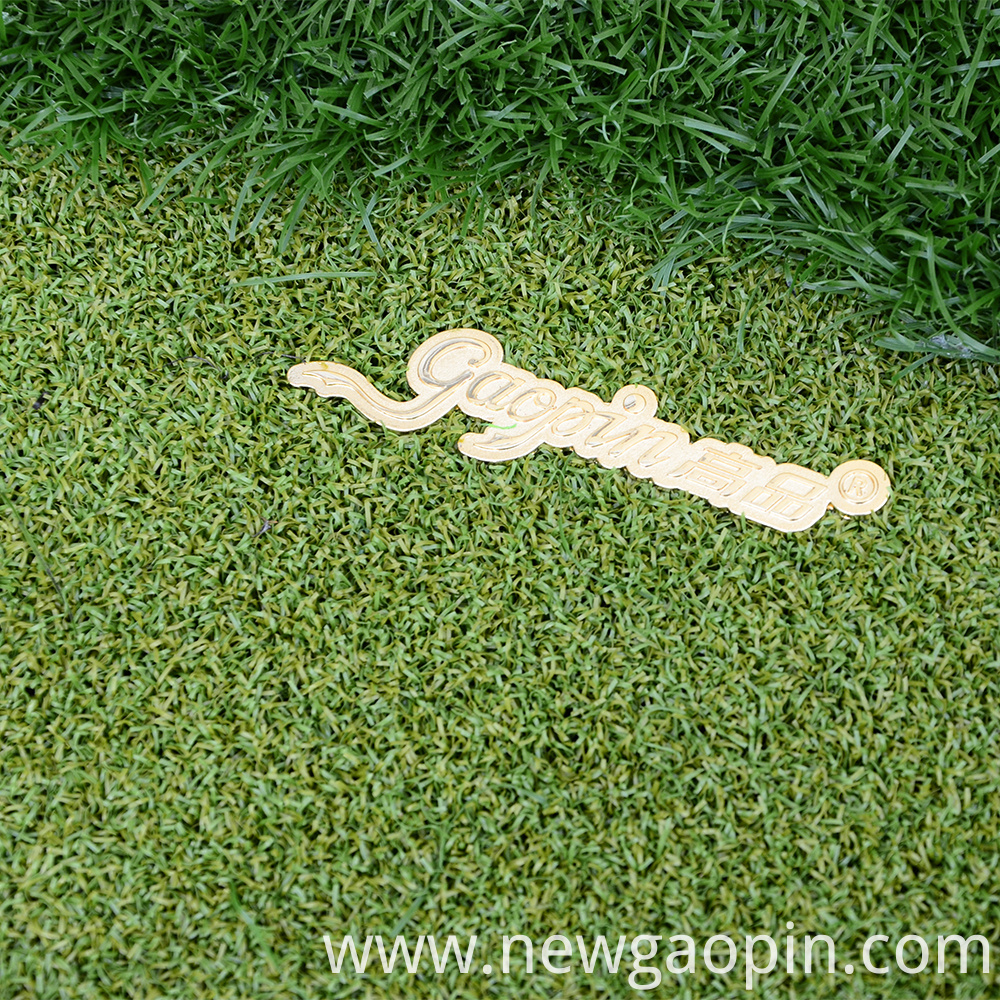 If you practice with Golf Practice Net, it will be a perfect combination.
Note: We can customize the size of the Putting Mat.Pls feel free to send enquiry to me if you need other sizes.