This Golf Mat putting green simulator practice mat is made of premium 35mm PE long Artificial Grass turf, 10mm short Synthetic turf,10mm thick heavy-duty rubber foam base,which is durable for long lasting.It can be normally used for 5-8 years with good care.Accessories include 2 sets of 20mm/0.8inch depth double layer stainless golf cup and 40cm/15.7inch high golf flag.Gaopin Golf Putting Green mat use environmental materials to make sure you can enjoy your golf life safely.Besides,this golf putting green is energy efficient, maintenance-free and pollution-free.With 10mm thick rubber foam base,it can maintain excellent firmness and flatness.It's a great gift for Birthday,Anniversary,Father's Day,Monther's Day,Thanksgiving,New Year's Day etc.

Golf Mat Putting Green Simulators 50cm x 300cm
Picture for Golf Mat Putting Green Simulators 50cm x 300cm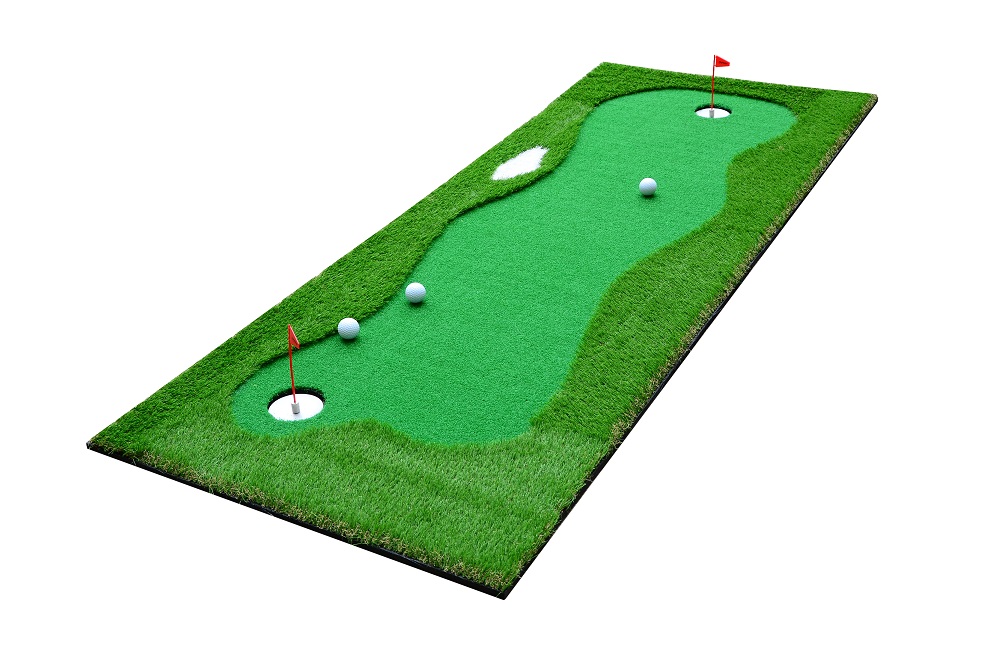 Details for Golf Mat Putting Green Mat 40" x 118"
High simulation 10mm professional putting grass and 4-color 35mm artificial grass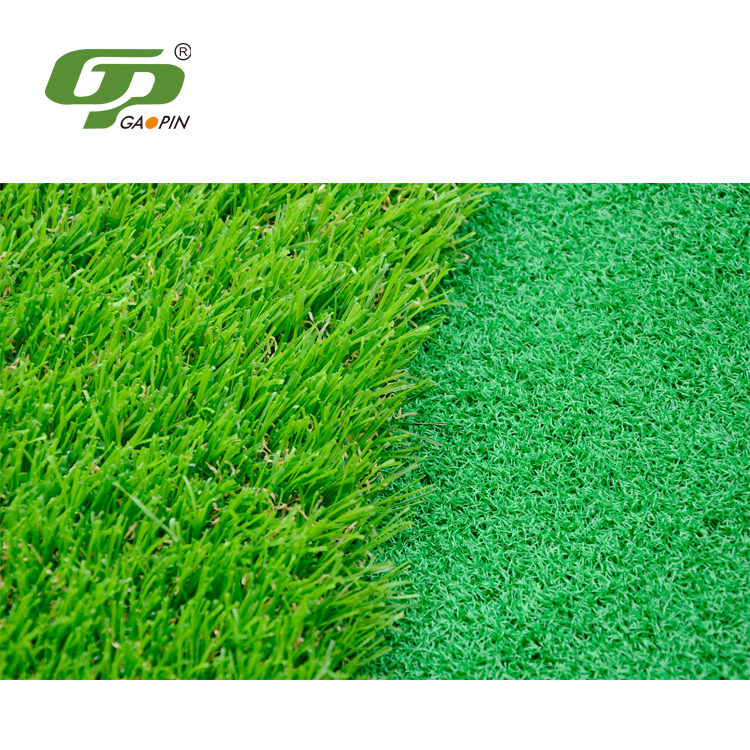 Golf putting green simulator 10mm thick base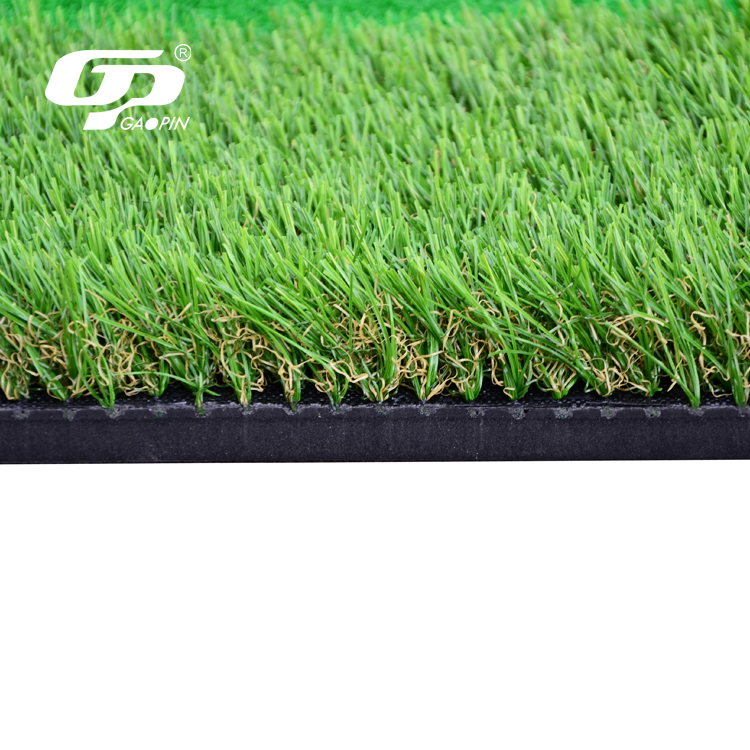 2 sets of 20mm/0.8inch depth double layer stainless steel golf cup for golf putting green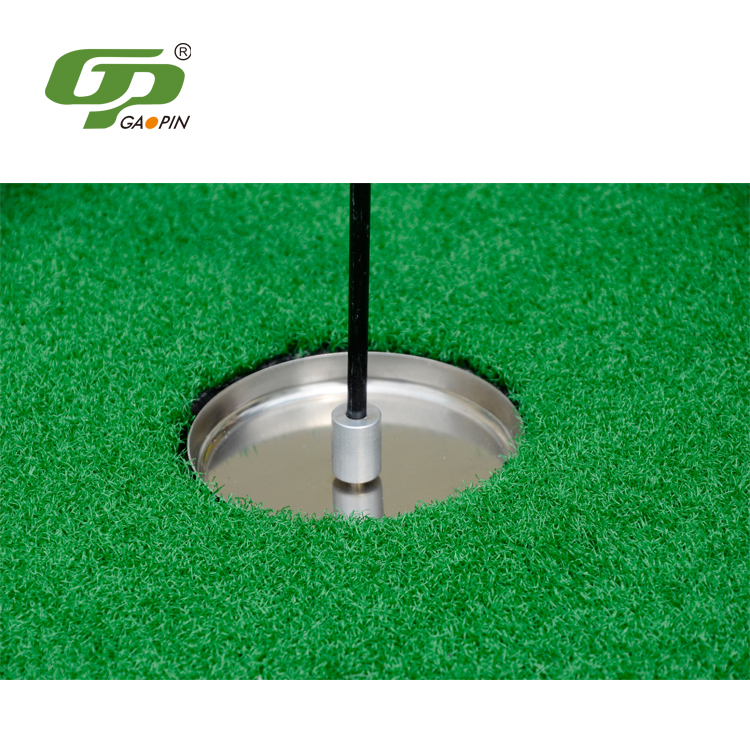 2 sets of 40cm/15.7inch high golf flag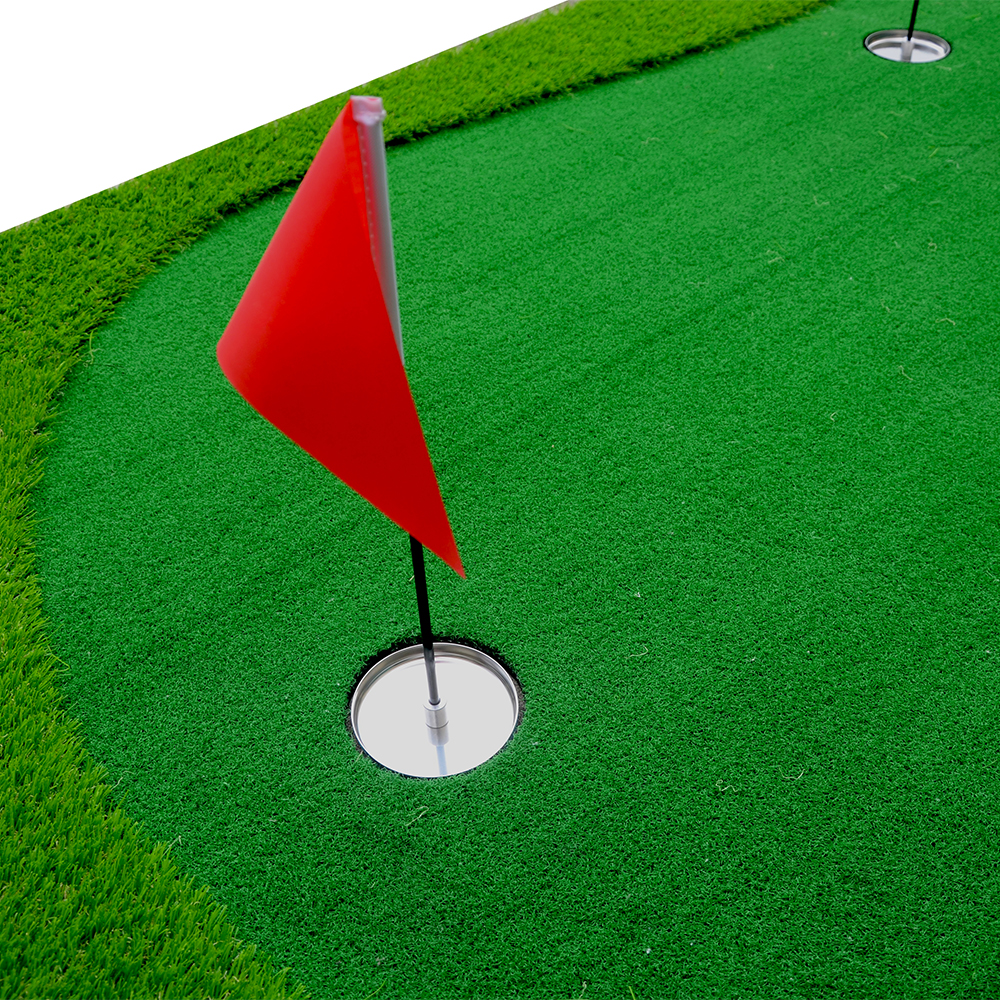 Friendly Reminder:

◈ When you open box, please lay the golf putting green on a flat surface for 1~2 days to flatten out; Certainly,you also can put some heavy objects on creases to speed up the flattening process.

◈ It's normal if you find some of the grass falling off once opening box. Please don't worry, this is not a quality issue because they were crushed grass falling on the putting green mat during manufacturing. Please sheds these grass at the beginning and it no more drop grass after that.

◈ This is also not a quality issue if you find a little seaming in the putting green edge. Because this putting green is made by cutting Artificial Turf into small pieces and pasting them together.

◈ The putter green is made from a durable rubber foam base and it is high resilient, so you can place it on any flat surface. Such as living room, balcony, corridor, courtyard, grass, carpet, concrete terrace, hardwood, mud, etc. But please don't let it rain, it's not waterproof.

This putting green is definitely an ideal gift for everyone, especially men, fathers and children.