Personal indoor and outdoor golf mini course has become more and more popular since 2020.It has the functions of landscape landscaping and leisure greening.For this golf mini course,it has 10cm removable thick base to simulate the golf course base,making golf play more realistical.Made of high quality rubber foam base and Artificial Grass, the green material is durable and harmless.The short grass is for golf putting and long grass is for golf chipping.If you practice with the cutting rod practice net,it will be a perfect combination.
10CM Thick Base Deluxe Custom Artificial Golf Mini Course

Picture of Golf Mini Course
Golf putting is one of the most parts of golf game. Indoor and backyard golf mini course is a great training equipment if you don't have time to practice on golf course. By practicing more at home or in office,you will see your confidence levels rise a lot when playing on the greens.It is an essential piece of equipment for professional golfers and golf lovers.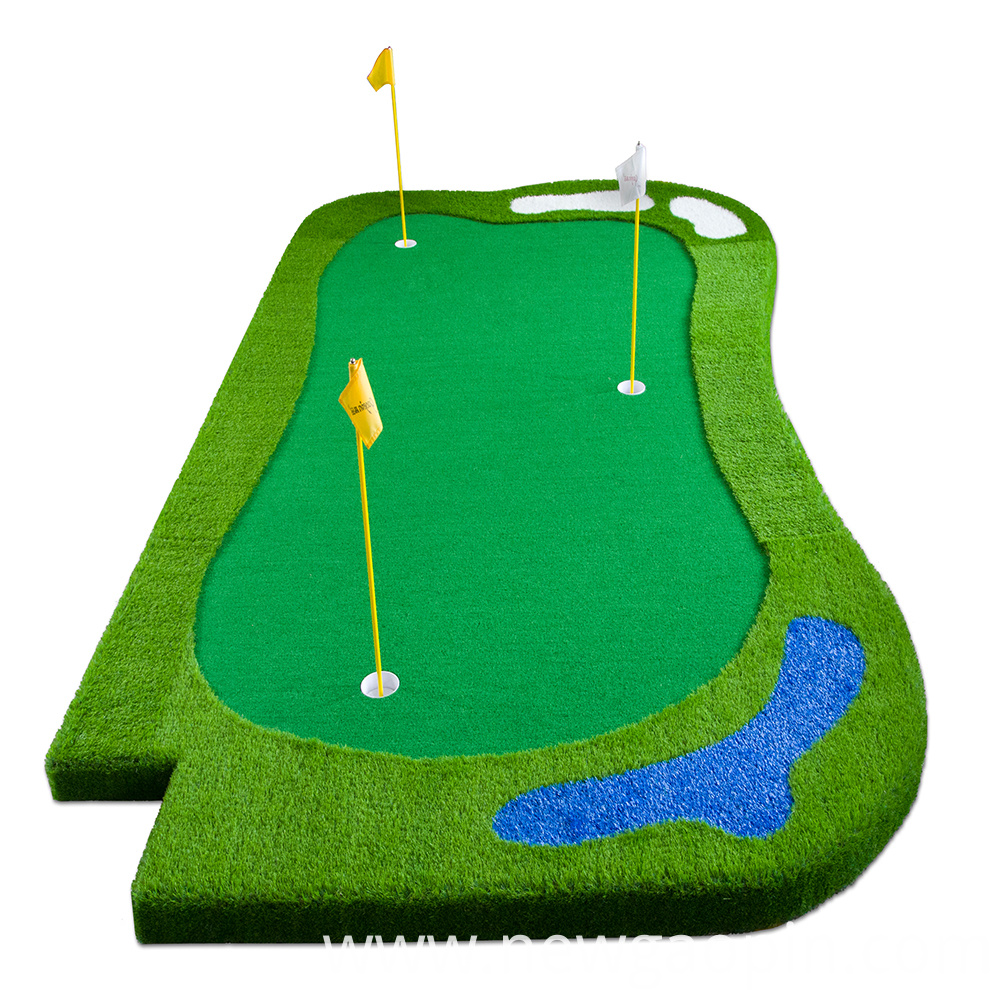 Our mini course is not only functional but also beauficul,easy maintenance and low maintenance costs.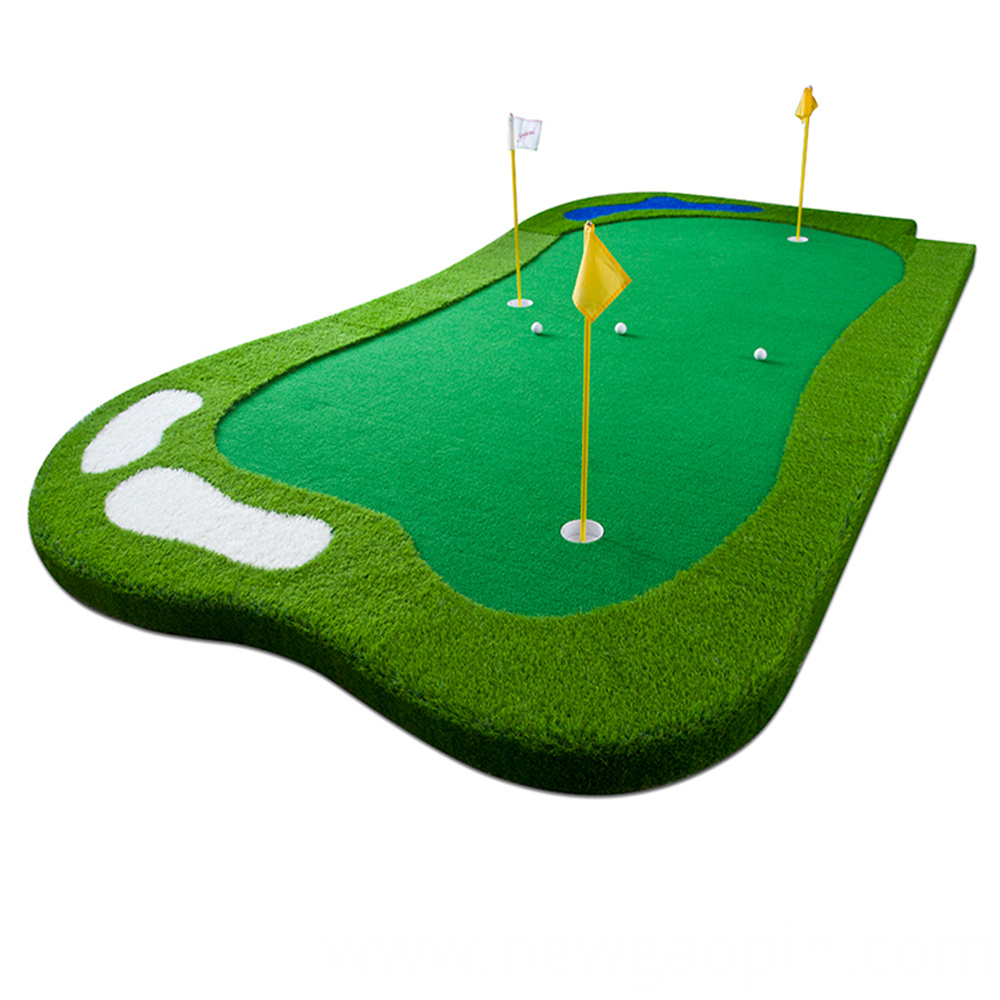 Details for Golf Mini Course
This mini course is Resistant to stepping, wear, durability.The best comfort and softness, the performance is the same as natural grass.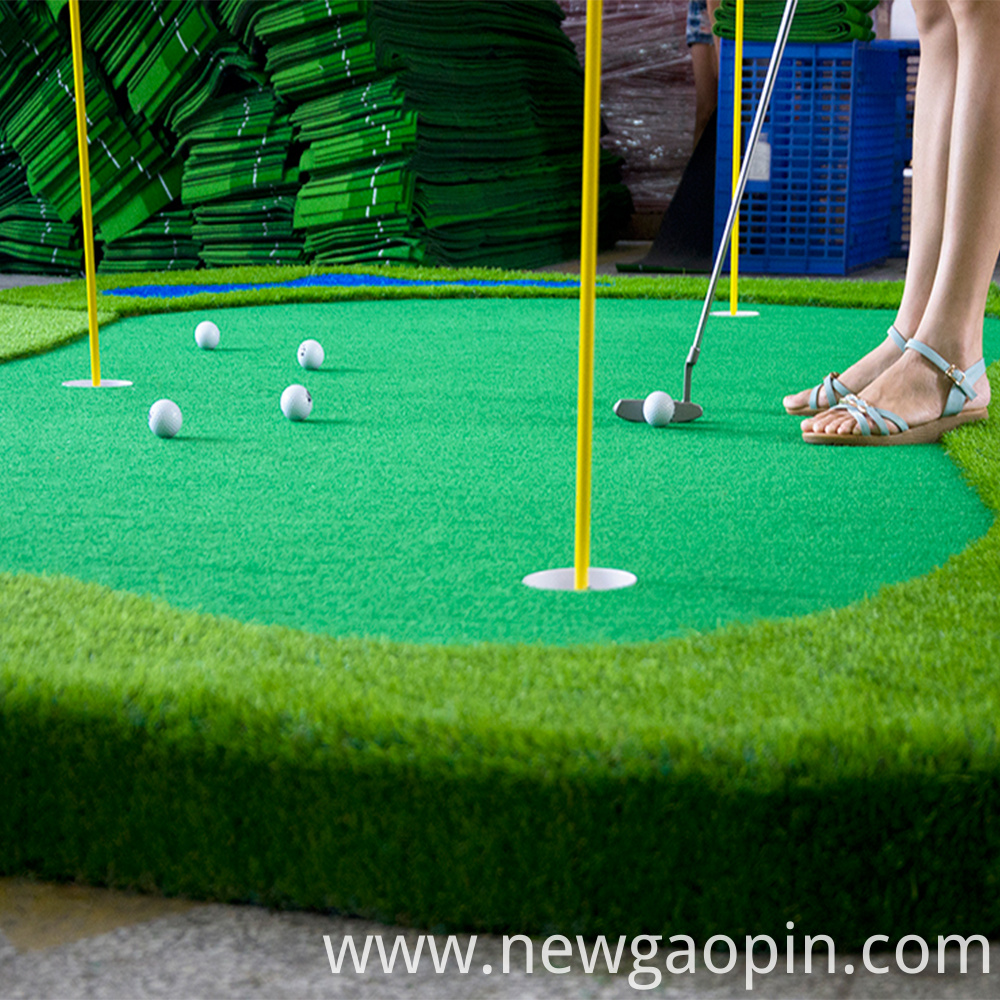 This Golf mini course is with 10cm depth golf cups,which match the golf hole perfectly.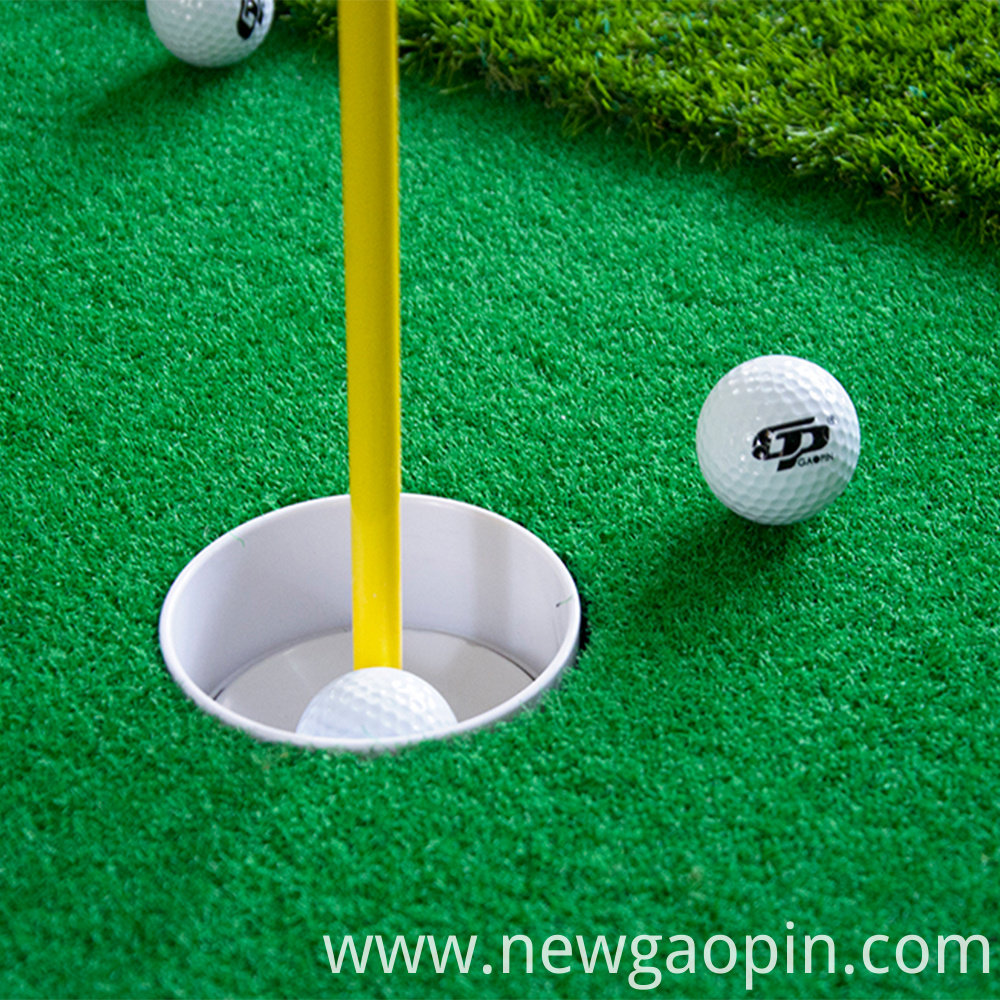 The golf mini course is with 3 golf holes,accessories include 3 sets of golf cups and 3 sets of golf flags,not include the putter and Golf Ball.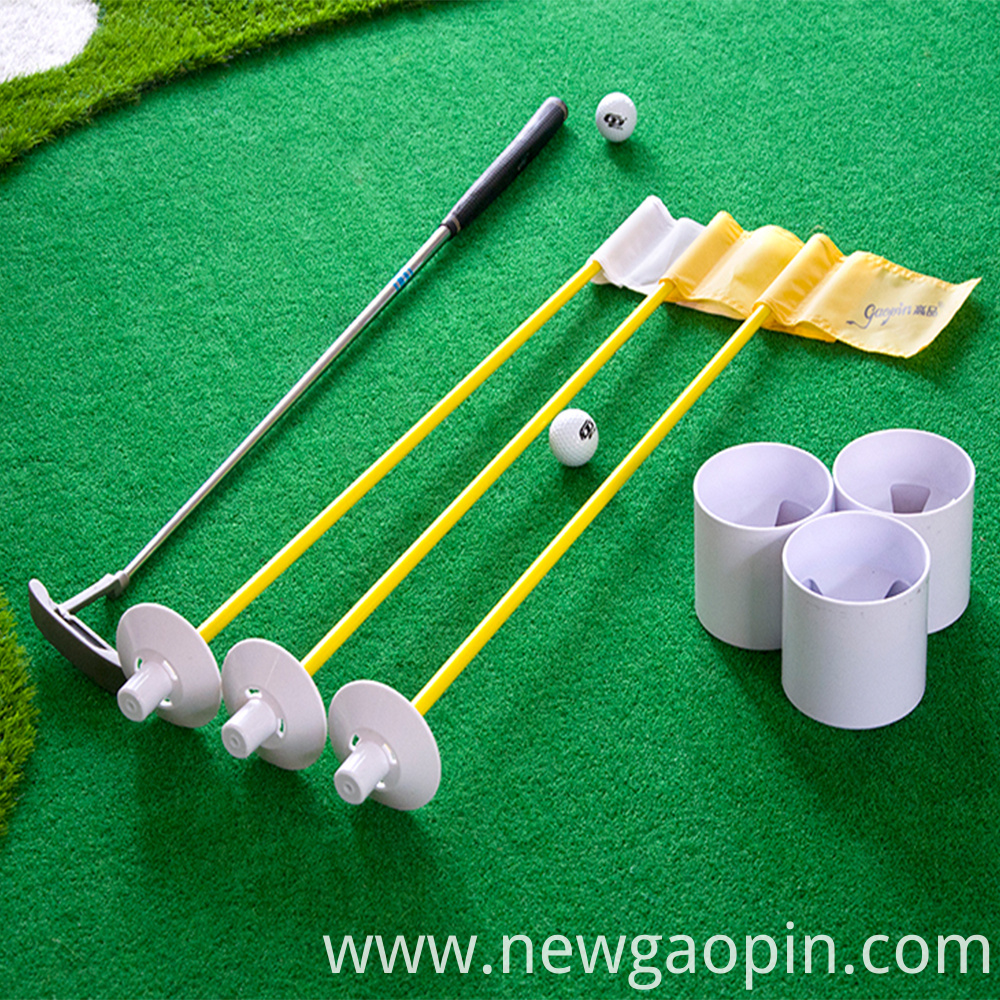 After removing the 10cm rubber foam base,it's regular putting green and can be packaged into rolls and placed in the paper box in the process of transportation and storage.It is simple and convenient and does not take up space.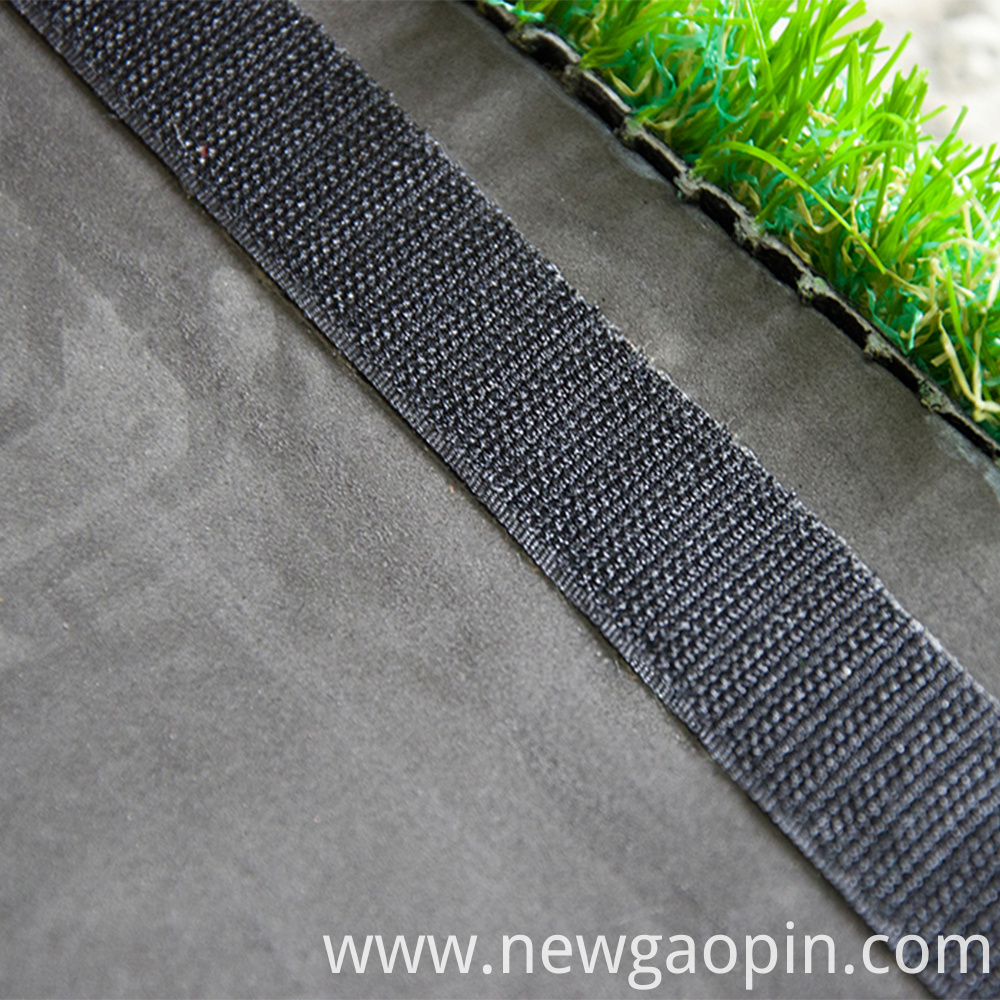 Note: We can customize the size and thickness of base for golf mini course.Sending your design to us and we'll make it come true.